Welcome to the Light as a Feather Wiki, a growing encyclopedia based on the popular YA novel and TV show by Zoe Aarsen.
Please note: In order to present information in the most efficient way possible, this Wiki contains spoilers from episodes of Light as a Feather. Aarsen considers all events in the latter to be considered canon, and therefore correct unless specified otherwise.
Light as a Feather, Stiff as a Board
[
edit
|
edit source
]
McKenna Brady thinks her junior year of high school is going to be the best ever when she's welcomed into the elite group of popular girls at Weeping Willow High School led by blond, gorgeous Olivia Richmond. Prior to junior year, McKenna was known in her small town as the girl whose twin sister ( Jennie Brady ) died from a heart attack (caused by pills), and she's overjoyed at the prospect of redefining her identity. She has a date to Olivia's birthday party with Olivia's handsome older brother, Henry Richmond, and a good chance of being elected to student council. For the first time since McKenna's parents divorced, things are looking up.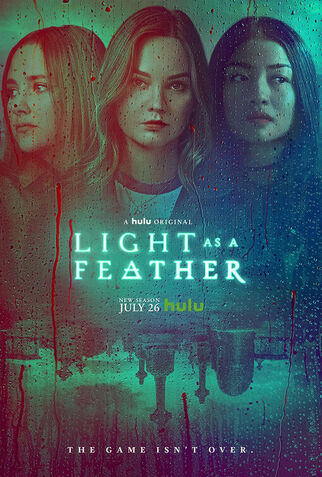 But everything changes on Halloween night. Violet, the shy, mysterious new girl in town, suggests that the girls play a scary game called Light as a Feather, Stiff as a Board during which Violet makes up elaborate stories about the future ways in which beautiful Olivia, brassy Candace, and athletic Alex Portnoy will die. The game unsettles McKenna because she's already escaped death once in her life, but she doesn't want to ruin her friends' fun. It's only a game, she reminds herself.
But it doesn't seem like a harmless game when Olivia dies unexpectedly in a violent car crash, the night of her birthday, exactly as Violet predicted. And something begins haunting McKenna's bedroom at night, leaving her clues that all seem to point to Violet. McKenna enlists the help of her cute next-door neighbor Trey in finding out exactly what kind of curse Violet has put on all of the popular girls in the junior class. As Violet rises to popularity and seemingly steps into the life Olivia left unfinished, McKenna and Trey know they only have a limited amount of time to bring an end to Violet's game before more lives are lost.
Find out more about McKenna and her friends here as they conspire against Violet to save the victims' lives...
Photos and videos are a great way to add visuals to your wiki. Find videos about your topic by exploring Wikia's Video Library.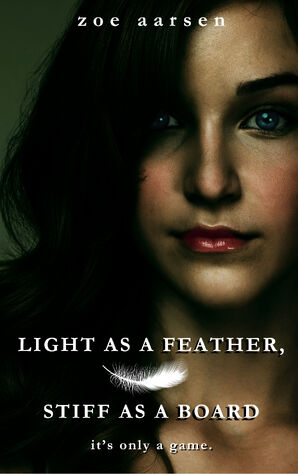 Community content is available under
CC-BY-SA
unless otherwise noted.